How to write an About Us page for a law firm
Think about the last time you researched a business' website. Chances are, one of the pages you went to was the 'About Us' page. After all, it's natural to want to know more about the company you're considering doing business with. And the About Us page is the place to go to get to know the people behind the site and learn more about what they do.
When it comes to your law firm website, the same principle applies. Your 'About Us' page is a valuable opportunity to introduce potential clients to your team of lawyers and build trust with your audience.
Many law firms agonise over what to say on their About Us page. Do you keep it strictly professional, or do you inject a bit of personality? Do you go hard on the facts and figures of your success, or do you focus on the more human side of your law firm?
After your home page, the About Us page is one of the most visited pages on a website. But it can be tricky to hit all the right notes and capture the essence of your firm in a few succinct paragraphs. In this blog post, we'll give you some tips on how to write an effective About Us page for your law firm website.
[toc]
What is an About Us page?
An About Us page is a chance for law firms to tell their story. It's an opportunity to introduce your team, describe your services in further detail, and set yourself apart from the competition.
When done right, an About Us page can be the difference between a website that's just another lawyer's site and one that really connects with visitors.
Why is the About Us page one of the most important pages on your website?
Because it's the page that tells potential clients who you are, what you're all about, and why they should trust you.
Building client trust is essential to the success of your law firm. The other pages of your law firm's website convinced prospects you have what they need. Your About Us page is where you convince them you have the skills and experience to deliver.
Your goal should be to give visitors a snapshot of your experience, values, and personality so they can get a sense of whether or not you're the right fit for them.
What should be included in an About Us page?
Your About Us page needs to be more than just a list of your credentials. It should be an engaging and compelling story that gives visitors a glimpse into your unique personality and approach to law.
Here are some things you might want to include:
A brief overview of your firm
Start by giving a brief overview of your law firm. Include information such as how long you've been in business, the size of your firm, and the type of law you practice. This will give visitors a basic understanding of who you are and what you do.
Why you do what you do
What motivates you to get out of bed and into the office every day? Why did you choose to become a lawyer? What are your core values and beliefs, and how do they align with the values of your prospective clients?
Answering these questions can help you craft a narrative that will resonate with your target audience. Remember, people are looking for a law firm that they can trust. This is your opportunity to share your personal story and connect with visitors on a deeper level.
A description of your team
No law firm is complete without a talented and dedicated team. Who makes up your law firm? What are their backgrounds and experiences? Do they share your values and commitment to excellence? Introduce your readers to the people who make your firm tick, such as your lawyers, staff, and support personnel.
Including photos of your team is also a great way to humanise your law firm and make it more relatable to more clients. After all, people want to work with real people, not a faceless corporation.
Your approach to law
How do you approach the practice of law? Do you take a traditional "by the book" approach, or do you like to think outside the box? Do you focus on finding creative solutions to your clients' problems, or do you prefer to stick to tried-and-true methods?
Your answer to this question will give visitors a better sense of what it's like to work with you. It will also help them understand how you might approach their specific legal issue.
Copywriting tips for an About Us page for your law firm website
It's not easy to write about yourself, especially when you're a lawyer. You want to come across as professional, yet approachable; knowledgeable, but not stuffy. It's a fine line to walk, but it's one that can be accomplished with the following tips.
1. Consider your tone of voice
When you're writing your About Us page, it's important to consider the tone of voice you want to use. Do you want to sound serious and professional? Or approachable and friendly?
Think about the kind of impression you want people to have about your law firm. Try to match it with the tone of your About Us page. If you want to be seen as casual and approachable, then you can be a bit more light-hearted in your law firm website content. But if you want to appear more formal to a prospective client, then you'll want to make sure your law firm's website reflects that.
2. Keep it short and sweet
No one wants to read a novel, so keep your About Us page concise and to the point. Get straight to the heart of who you are, what you do, and why you're the best at it.
3. Be yourself
Your About Us page is not the place for marketing hype or empty promises. Promises of being "innovative" or "passionate about your client's journey" may sound impressive on paper. But the truth is, your clients have heard it all before.
So instead of lulling them to sleep with marketing jargon, be authentic and tell them who you really are. Your goal is to connect with your readers on a human level, so they can see that you're someone they can trust.
4. Use plenty of visuals
Your law firm isn't just a building with four walls and a shelf of law textbooks. It's made up of people, stories, and experiences that are relevant to your clients. So why not use visuals to tell those stories on your About Us page?
A client wants to know they're working with real people. So Include real photos of your team, your office, and your clients.
Try to steer clear of stock images. Stock images on law firm websites are like the overly Photoshopped celebrities on magazine covers. They're not relatable and they make your law firm seem inauthentic. And in an industry where client trust is everything, that's a no-no.
5. Use client testimonials
There's no better way to show that you're the real deal than by letting your happy clients do the talking. Use a few client testimonials on your law firm's About Us page to show prospects you're everything you say you are.
6. Make a call to action
Your About Us page is the perfect place to encourage potential clients to take the next step. Include a call to action, such as a free consultation or a free case evaluation. This will prompt website visitors to take the desired action on your page.
Mistakes to avoid when writing your About Us page
It's easy to get caught up in the excitement of creating an About Us page for your law firm website. But there are a few pitfalls you'll want to avoid if you want your page to be truly effective. Here are four mistakes to avoid:
Don't make it all about you
You'd think a page called "About Us" would be all about you. But that's actually not the case. Your About Us page is really about them – Your clients and what they want to know about you. An effective About Us page answers the questions new clients are likely to have, while breaking down any barriers that might prevent them from doing business with you.
Avoid industry jargon
Your About Us page is not the place to cram in as much legal lingo as you can. Keep in mind that not everyone visiting your About Us page is an expert in your field. In fact, many of them may know very little about the legal industry. So avoid using any jargon or technical terms that they might not understand. Instead, use plain language that everyone can easily understand.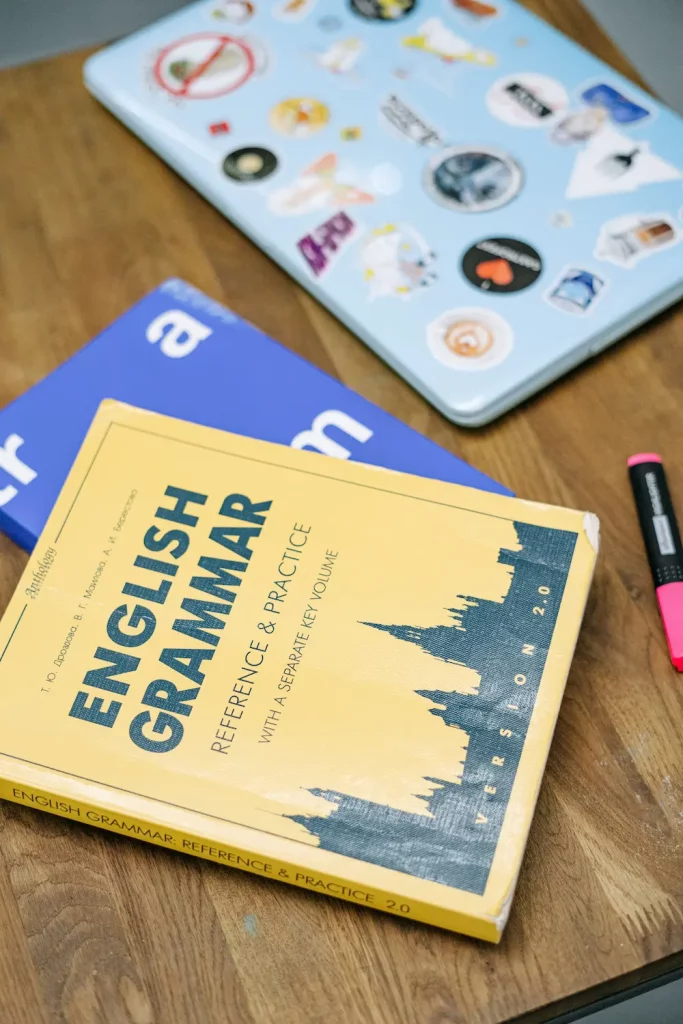 Don't forget to proofread
Nothing says "unprofessional" like law firm websites with typos, grammatical errors or incorrect information. Before you publish your About Us page, make sure to proofread it carefully. Or better yet, ask a colleague or friend to take a look at it for you.
Don't neglect your SEO
Just because your About Us page is not a sales page doesn't mean you can neglect your SEO efforts. Be sure to include local SEO keywords and phrases that your potential clients might be searching for. This will help improve your website's search engine ranking and make it more likely that your target audience will find you.
Learn all about writing a client-focused About Us page
People buy from businesses they trust. In order to trust you, they need to know who you are, what you stand for. More importantly, they need to know whether you can provide the legal services they need.
That's what an About Us page is for. It's where you tell your story and build that all-important connection with your clients. Get it right, and you'll have a valuable asset that helps you attract new business and grow your law firm. Get it wrong, and your potential clients will click away, never to return.
Set yourself apart with an expertly written About Us page
We've been writing website copy that sells for 25 years. So we know a thing or two about crafting an About Us page that will engage your clients and convince them to pick up the phone. If you're looking for help putting together an About Us page that does your law firm justice, we can definitely assist. Alternatively, you can give it a go yourself with the help of our handy Masterclass on writing the perfect About Us page.